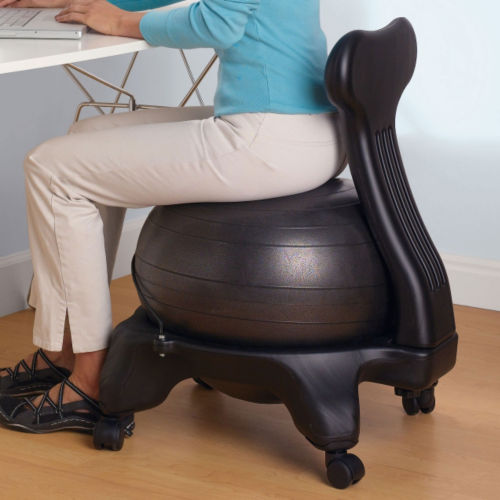 The BalanceBall Chair is not exactly an "energy saving gadget," but as someone who has suffered with a bad back for more than 20 years, I had to write about this product. The concept behind the chair is similar to a balance ball you may have seen in the gym. By maintaining your balance on the chair with correct posture, you strengthen your core muscles, which is critical for a healthy back. I should note that the chair is designed for people 5'0″ to 5'11" tall, which at 6'1″ rules me out. I'm hoping they come out with a version of the chair for us taller folks. On the bright side, I don't exceed the chair's weight limit: 300 lbs.
The chair is available from Gaiam for $100
. Here's to a healthy back.